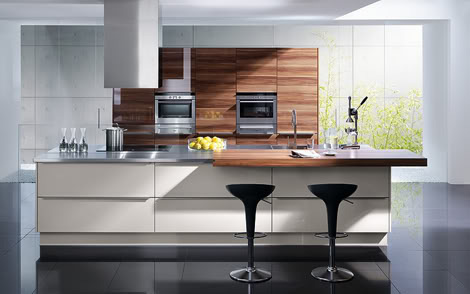 Fashion matters and home furnishings are no exception. Kitchen stools leave a subtle yet strong impression, often supplying the finishing touch that distinguishes the extraordinary from the ordinary. Effective without being outlandish, bar stools shine during social events in addition to proving stunningly functional. Indeed, these chameleonesque products are endlessly evolving, adopting increasingly chic guises with each passing season.
The breakfast bar is big news, signalling the demise of the kitchen table and the emergence of new trends in the home furnishings industry. Boasting a standard height of 90cm, the breakfast bar is taller and more imposing than traditional structures, calling for increasingly lithe and lavish furniture. Indeed, part of the appeal of the breakfast bar lies in the scope for adding various embellishments and accessories. Current trends are divided between the stunningly modern and the resolutely traditional, fulfilling the dreams of fashionistas everywhere.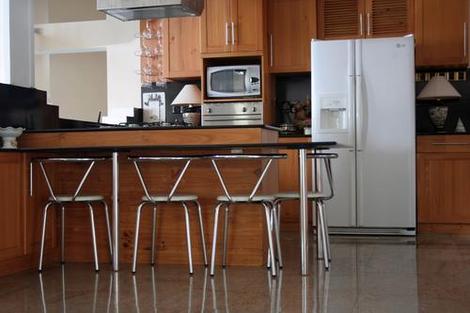 Traditional looks are undergoing a revival with wooden items taking the forefront. Four-legged structures offer literal and symbolic stability in an increasingly busy world, making them an appealing prospect for many customers. Oak is an enduring favorite for reasons that transcend the obvious. Graceful yet robust, oak furniture infuses every setting with gentle elegance. Walnut enriches environments more dramatically. Deliciously decadent, this full-bodied finish adds untold opulence to the most austere of abodes. Both finishes denote serious glamour.
Bentwood fuses old and new by taking the rustic charm of wood and turning it into something slickly innovative and exciting. The distinctive curve of bentwood produces more ergonomic furnishings. Contoured for optimum comfort, bentwood kitchen stools offer an immaculate blend of style and substance.
On the opposite end of the spectrum, ultramodern furniture is also fashionable and emphasizes the exotica of many state-of-the-art homes. What could better complement a curved cabinet or enchanting breakfast island than a set of voguish Kitchen stools? Bold shapes, carefully contoured seats and avant-garde colors combine to produce phenomenally distinctive items which vary from the minimal to the utterly magnificent.
Acrylic Perspex is one material that has gained astonishing prominence in recent years, and it's easy to see why. Offering a genuinely distinctive aesthetic, this formidable alternative to glass mystically channels light, producing an alternately warm or frosty glow. The very embodiments of subtle sophistication, Acrylic Perspex bar stools are at once understated and overwhelming; subdued and psychedelic.
Breakfast bar stools enable you your home and tastes. Operating these covetable items will mark if you've a passion for fashion to make a unique statement about as functional fashion statements, your home out as the place to be. So and you yearn for great furniture, then there truly is no greater way to than to indulge your desires than by delving into the world of bar stools.
Photo Credits: PhotoXpress