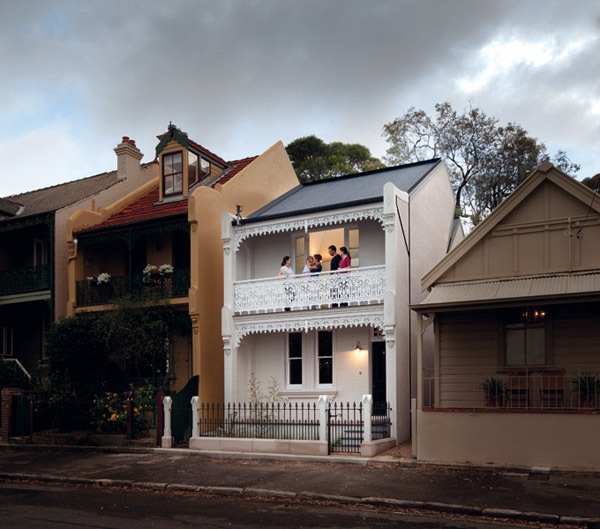 There is nothing futuristic about the word VICTORIAN. When people hear this, they immediately think of a generation long ago whose concept of design and style is practiced until today. It can be considered as modern since it is still incorporated in many ways with today's trends. However it is not really coined with the concept of something technological or futuristic.
Victorian is more of classic beauty. Despite the aged concept, still Australian architects Chenchow Little has found a way to incorporate the classic Victorian face and fill it with the modern futuristic concept. The project is known for its surprising interior which you would not expect because of its façade. As the saying goes, never judge a book by its cover.
The house that I am referring to is the one popularly known as the Skylight House. This house will definitely deceive you with its Victorian inspired façade. The house being a classic white with Victorian details from the gate to the beams of the ceiling and the rails of the balcony you would expect to step into the house and go back in time.
What people get on the other hand is the complete opposite. Inside the concept is a total transformation from the classic façade to the minimalist, modern and style-forward set up. The house was dubbed as the Skylight House because of the skylight roof. This house enjoys natural light the entire day and a view of the stars at night.
This set up also led to the unorthodox set up of the house where in the bedrooms are found on the lower levels and the other living areas such as the kitchen and the living room are on the top floors. This allows homeowners to have enough privacy and to enjoy the natural light while spending time in those living areas.
Houses today are full of surprises and this modern Victorian is surely one of those people will remember. All the while I thought Victorian will always be something for classic concepts but this house has proven that it can work with any concept no matter what the trend is.